Restaurants at Parc Binz

The five-story Parc Binz building will house three restaurants when it opens next year
Balcor Commercial is making the move from brokering real estate projects to building them with the Parc Binz mixed-use development currently under construction at 1801 Binz in the Museum District. In addition to the usual office space and residential options, Balcor principal Christopher Balat tells CultureMap that the building will feature three restaurants.The first is a coffee/wine/beer concept that will serve light bites and feature the same coffee beans from Greenway Coffee and Tea that are currently featured at Blacksmith, the Eatsie Boys Cafe and Paulie's (among others). The second will be a Korean fried chicken concept tentatively called Dak & Dop
The third will be a full service restaurant under the direction of executive chef Chris Leung, who's already partnered with Balcor on ice cream shop Cloud 10 Creamery that's set to open in Rice Village's Hanover development this fall.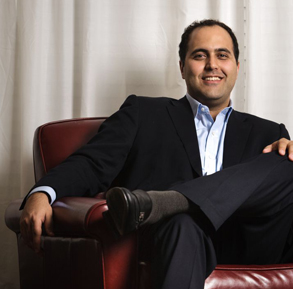 For Balat, the project is the chance to bring "good things to the neighborhood" that he's lived in for five years. "I would never put anything in (Parc Binz) that I wouldn't want to eat at," he says.s
growing his Balcor Hospitality project with Leung and moving beyond ice cream. The still unnamed restaurant will make use of Leung's experience preparing savory dishes at Bootsie's Heritage Cafe and leverage the knowledge he gained from Kata Robata chef Manabu Horiuchi during his time as pastry chef at Kata Robata.
When it opens in early 2014 at Parc Binz, the 4,000-square-foot space will serve breakfast, lunch and dinner from an open kitchen. Balat describes the cuisine as "Paulie's meets Barnaby's" in the sense that the dishes are "food everyone can have every day. It's the food you know with a Chris Leung twist."
Leung says the food will not be "the foo-foo dessert I've been known for." Instead, it will be "very approachable food that's done properly. (That means) fresh made pasta, baking our own bread and grinding our burger meat . . . the extra attention to detail will make it better."
The restaurant's kitchen will also provide the coffee shop with quick serve, grab-and-go type sandwiches. That 2,000-square-foot space will feature a large circular bar, because, as Balat explains, "I like going somewhere you can see everyone."
It will be located near the building's parking garage to make getting in and out as easy as possible. As for the coffee, Greenway co-owner David Buehrer tells CultureMap that the coffee shop will be unlike the other restaurants he supplies, because he will be handling all hiring, training and procurement for the still unnamed venture.
"It's going to be very good," Buehrer promises. Of course, the cafe will also serve Cloud 10's full line, including sundaes and banana splits. Parents who are visiting the Children's Museum (only two blocks away) probably shouldn't tell their kids about that.
Korean fried chicken restaurant Dak & Dop (chicken and rice in Korean) will bring another taste to the Museum District that the area currently lacks. The restaurant's owner has modeled the concept after New York's Mad for Chicken.
It will serve twice fried chicken that he promises will be crispy and juicy but not greasy. For Balat, the fact the chicken will be fried to order and take 20 minutes to prepare is a positive, since it helps ensure a consistently excellent product.
Both the restaurant and the fried chicken joint demonstrate Balcor Hospitality's larger strategy of partnering with talented chefs and giving them the resources they need to realize their goals.
"I want to work with good people," Balat says, citing Leung's combination of talent and humility as the reasons the two have gotten along so well. Balat wants Balcor to be an incubator for chef-driven concepts that are tested in Houston and then exported to other locations.
As for who that might be, time will tell. Balat also owns the lot across the street from the new mixed-use development. As soon as Parc Binz is finished, construction starts on phase two.
Location Map
1801 Binz Street, Houston, TX 77004, USA