Private Dining
Balcor Hospitality presents a variety of engaging and exquisite private dining options, available in a wide assortment of cuisines, accommodation sizes, and venues. Private dining rooms at each of our restaurants are housed in warm, inviting spaces worthy of any occasion. Our Private Dining teams at each of our restaurants will work with you to execute an event that perfectly satisfies your needs and that will exceed you and your guests' expectations.
Please note that only one of our restaurants is available for private dining. However, we are able to accommodate the needs of you and your guests at any level of service needed. Our team is also delighted to provide quality dessert and meal options in locations in the Greater Houston area.
See below for more information regarding each of our Private Dining Rooms. Please feel free to contact any of our team members with inquiries about hosting an event in our restaurants, or how we can enhance your event experience with quality meal options.
Cloud 10 Creamery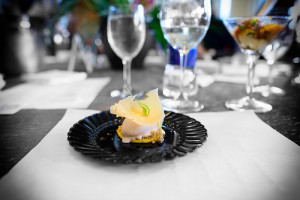 Cloud 10 Creamery combines the delights of dense, intricate amp; vividly flavored dessert specials with a relaxed, laid back environment to create the perfect location for any event, whether professional or casual. Dessert options include hand-crafted ice cream and sorbets which are made with unique flavors and premium ingredients, and can be customized with flavors selected by the customer. Our premium dessert options are sure to please even the most sophisticated dessert connoisseurs.
Our hospitality team is also available to complement desserts with a savory dining experience.
Please contact us at (832) 530-0182 to reserve the creamery for your event or for requests or answers to any inquiries.